Articles:
Double Triggers Vs Single
Rifle Calibers for Hunting
How Could You Miss
Turkey Hunting Vignettes
Securing your guns
Sweet Sixteen, The "Gentlemen's Gauge"
"Young Guns"
Single Vs Double triggers,
I'm a big fan of double triggers. I've worked on a lot of double guns in the past 45 years: The majority of that work involved single selective trigger problems. Once you get used to double triggers on a gun, which usually takes a few minutes shooting, you'll never go back. 2 triggers gives you 2 complete & independent systems that reduces failures. It's why virtually all dangerous game double rifles have them. With double triggers, you have instant barrel selection for choke or in combination guns, caliber, rifle/shotgun. Double triggers are faster than single, and usually have less trigger creep and weight (better geometry). So, when anyone asks me which is better, as the kids say, it's a "no brainer" :o) G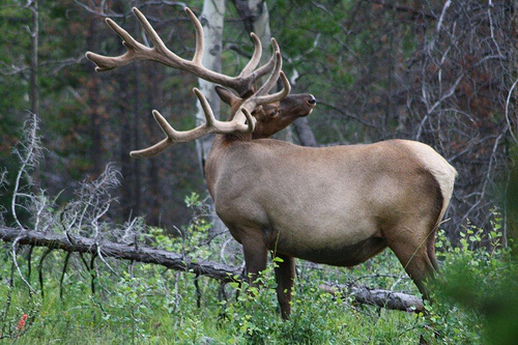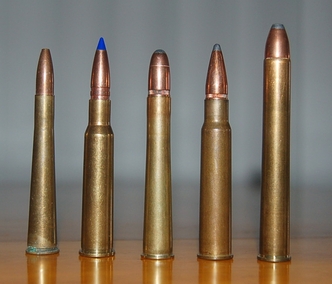 6,5X58R Sauer, 7x57R, 8X58 R Sauer, 8X57JRS, 9.3X72R
Rifle Calibers For Hunting

By: Greg Sefton

It was 1968. I was an Army infantry platoon leader, with the Americal Division, in the I corps interior, Vietnam. We were walking along a rice paddy dike, when a VC jumped up from the rice paddy he had been hiding in, and ran for the tree line about 100 yards away. He ran straight away from us and the whole platoon turned on the dike & fired at the escaping enemy. I saw him take several bullets including at least one tracer in the back. All were using M-16's (5.56) and my sniper, an Alaskan indian, who was an excellent shot, was shooting his match M-14 (7.62). The man ran into the tree line. It took us about 15 minutes to get around to that point, where we picked up a good blood trail. We followed it to a bunker where we found several empty first aid packs (wound dressings), and an empty morphine "syrret", all US issue; but no sign of our VC. That little guy is probably mayor of Saigon today... I sincerely hope so.

A lesson that, along with many others, proved that bullet placement is everything.

There was an old guy in Colorado I knew, some years ago, who had an old Winchester mod 54 (forerunner to the mod 70) in 22 hornet. He had used that rifle for decades to shoot his elk for winter meat. He still had the original box of ammo he had gotten with it. He claimed he never lost one and shot them in the neck.

Does this qualify the hornet as an elk caliber? Of course not, but once again, caliber selection is secondary to bullet placement.

The gun companies constantly come out with new calibers, and the gun rags all tout their veracity, in exchange for advertising in the magazine, of course. Some of them are useful, but almost none are really necessary. And some, especially the hot "magnums" can be counter productive. In many years doing gun work & building custom rifles I get asked a lot which caliber I recommend for this or that application. Too often people buy guns based on what they read in magazines or internet blogs that are riddled with as much misinformation as information. Often people buy guns that are more powerful than they need or can handle. They shoot the gun a few times and, because it thumps their shoulder & face, begin to flinch, or avoid practice with it altogether. I recommend people shoot a gun of similar weight & caliber to what they think they want before buying it or, once they realize they aren't comfortable with it, getting a different gun with more weight or lighter caliber, as long as it's suitable for the hunting they intend. Buying more gun than they can really handle is very common, especially when they buy a gun for their wife, although some women can handle recoil as well as, or better than, men.

The legendary outdoor writer, Jack O'connor, who was a staunch promoter of the .270 & 7x57 calibers, once said the American hunting community would be no worse off, if the only caliber available was the .270, and the only loading, the 130 grain bullet. His wife Eleanor, used a 7x57 for many of their hunting adventures. While, I would probably add a few calibers to the list, Mr' O'Connor was not far off in terms of necessity.

The famous African hunter WDM (Karamojo) Bell, killed over a thousand elephants with the 7x57, in a 98 Mauser actioned rifle. Does that qualify the venerable "Seven Mauser" as an acceptable elephant rifle? Of course not, but once again points out the importance of precision bullet placement over muzzle energy. Many of Mr. Bell's pachyderms were shot while standing on the shoulders of his gun bearer in order to shoot above the tall grass. In reading his book "Wanderings of an Elephant Hunter", I thought ole Karamojo had cajones the size of grapefruit.. :o).

"Wounded non-vitally, he will go just as far and be just as savage with 500 grains of lead as with 200. And 100 grains in the right place are as good as ten million." WDM "Karamojo" Bell

Velocity isn't always the hunters friend, In addition to greatly increasing recoil, remember Newton's law and E=MV..squared.. The energy is a factor of the velocity squared. In other words, a 100 grain bullet traveling 2000 feet per second doesn't have twice the energy (& recoil) of one traveling 1000 fps. It has considerably more.

Faster bullets can actually reduce penetration due to rapid premature expansion, as well as causing significant meat damage. I recall a discussion in Atlanta about this, among a group of magnum afficionados at a gun shop. Eventually a bet was laid. $100 if I recall correctly, that slower calibers would penetrate further than "magnums". The 2 calibers were 7x57 Vs 7mm Rem Mag and 308 Win Vs the 300 Win Mag. Loaded to factory specs, using the same bullets. 139 & 180 gr. respectively. The medium was wet Atlanta phone books, stacked in a cardboard box. I won the bet, as the standard calibers penetrated 25-30% deeper than the magnums. Where those calibers might be useful would be on extremely long shots, which I really hate to see taken, as they often result in wounded game. Taking us right back to shot placement. A hunter's responsibility to the animal, and the sport, might be a topic for discussion here. I've always felt that ideal velocities for a (US) hunting rifle are @2600-2800 fps for most conventional, jacketed, soft point bullets 120-180 grains in weight.

You hear the term "stopping power" a lot. It's a myth. There is no such thing in normal calibers (non Howitzer). There are "stopping shots", but they are based on shot placement and have little or nothing to do with caliber. Those who insist they do, I refer to as suffering from "Keith syndrome". Who feel that matching their bore size to their hat size guarantees a stopping shot. An instructor at the Colorado Gunsmithing school used to say the only way to guarantee one shot kills was to "match the weight of the bullet to the weight of the game... and propel it at the speed of light.." :o) A well placed 22 rimfire will do the job better than a poorly placed 44 Magnum.

I've shot a lot of game, with many different calibers, and seen a lot more. From my experience and observations, Mr. O'Connor was right. There are many cartridges which would be in that category though, including (but not limited to) the .270. 7x57, 7-08, .280, 30-06, 308, 8x57 (J, JR, JRS versions). The 7-08, a caliber that was a popular wildcat for many years as the "7mm super or souper", was "hijacked" into commercial production by Remington, and is an excellent round for short action rifles. All these calibers and some others are effective and efficient game calibers. We don't read much about efficiency these days, but the great gunsmith & wildcatter, P.O. Ackley, was a proponent of balanced bore to case capacity or "efficiency". His writings and research showed that a balanced bore to case capacity, produced optimum velocities with less powder, recoil, muzzle blast, throat erosion, etc. Some of the modern bullets can greatly expand the range of calibers I consider good game calibers. For instance, the 243 Winchester is a caliber I never cared much for, having seen the bullets break up on bones, and massive meat destruction. But today, great penetration can be achieved in 6mm rifles using all copper expanding bullets like the Barnes TSX. I use their 120 grain bullets in my 7-08 sporting rifle & 7x57R drillings & combination guns. The 120 & 140 grain 6.5 TSX bullet is also excellent in the 6.5X57R.

Some of the most efficient and effective calibers are wildcats. But wildcats aren't necessarily hyper-velocity rounds. One of my all time favorites is the 338-06. Another is the 375 Taylor or 375/338. This caliber is a little hotter than the 375 H&H and can be used in standard length actions. Another one I like, and shot a lot of deer, antelope & hogs with, is the 6x47 (6mm-222 Mag). Efficient & accurate little cartridge that works in the short Sako action.

I also love the older big & slow calibers in those old hunting guns. These calibers should be loaded with more easily expanding bullets with light jackets or hollow points. The 9.3X72R is found in many pre-war vintage drillings. I use a 180 grain bullet @ 2100 fps in mine, and have taken a lot of deer & hogs with the round. No meat damage and light recoil. I also like the 8x58R Sauer which is close to the 32-40 ballistically & the 6.5 mm version as well.. I am glad to see some of the old US calibers popular again like the 45-70.

Unless you are one of those folks who just has to have the latest "12mm super magnum loudenboomer", to impress the guys at the range and on the gun blogs, you can't go wrong with one of those classic hunting calibers that have proven their effectiveness and accuracy for generations. But then, chances are, if you were in that category, you wouldn't be visiting this website or reading this piece... :o)

Greg


---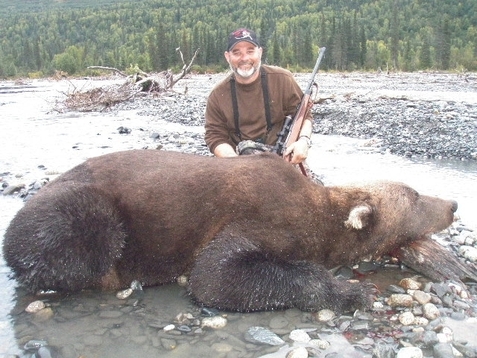 A hunting buddy, Buzz Arthur, with a nice Alaskan Brown bear. Rifle is a 375 Taylor I built for him on an early Ruger 77 action.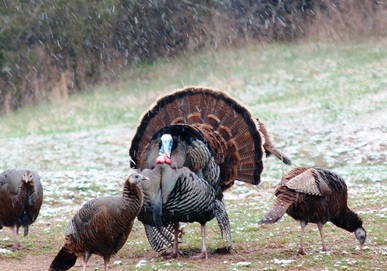 Gary Sefton photo
Note about this author: He's not your ordinary outdoor writer who cranks out reams of redundant boilerplate stuff for the gun rags, month after month. Gary is a gifted outdoor writer who writes original material that is pertinent, informative and entertaining. If you noticed a similarity in our last names that's no coincidence. He's my brother. Even so, I don't hand out praise promiscuously. He deserves it. He's a champion deer & turkey caller in addition to being a singer/songwriter of some repute. And even though I can outscore him with a rifle, pistol or scatergun at the range, he's the best game shot I know, with gun or bow. He's also the best hunter I've ever been around. And that's saying a lot! Greg




How Could You Miss?

By Gary Sefton

Why We Miss- How to Avoid Those Mistakes


"There are an infinite number of places around a turkeys' head where you can stuff a load of magnum sixes without doing the turkey any harm. If you hunt long enough, you will put some lead in some of those places."

Fifty years ago this fall, my friend and I crawled on hands and knees through a switch grass pond to get the drop on a flock of turkeys that were feeding on the edge of a lake in central Florida. When they took to the air, I picked one out of the flock, lead him just right and put him on the ground. Carrying my very first wild turkey gobbler into camp remains, to this day, one of my fondest memories. I don't know how many turkeys I have killed since that long ago fall morning but I would say, enough that I should be good at it by now. I should be, but this past spring, I missed 3 turkeys! My eyesight is good (20/20 with corrective lenses) and I am not getting too old to hold up a shotgun! But I still missed…. three gobblers!

How Could You Miss?

"You have been practicing for fifty years, how could you miss three turkeys in one spring?" You ask. The first thing you need to know about my three misses is how unusual it is to encounter three turkeys in the same spring season with such incredible luck. Who would think three totally unrelated gobblers would come to my calling from unexpected directions, catching me way out of position, then offer me only downhill running shots. I am a good wing shooter. If any one of them had taken to the air, as they normally do, I think the results would have been different. I have never been able to hit anything consistently that is going low and away.

I don't consider turkey hunting to be a "Shooting Sport"; it is more like a sport that involves shooting……occasionally. Dove hunting over a fresh cut silage field or following a pair of snappy English setters through the weed fields after quail or pheasants are "Shooting Sports." Turkey hunters don't have to calculate leads or windage or how we swing our guns and we don't expend large amounts of ammunition.

Most of the time we shoot at turkeys like you would shoot at a target that is tacked up on a wall. Kind of a cross between point and shoot shotgunning and one eye closed, carefully aimed rifle shooting. The ability to hit the target is not the problem. Any one who can't hit a target the size of a turkey's head and neck at 30 yards; from a sitting position; with the gun propped up on a knee; should have his or her hunting license revoked. Most of the reasons we miss turkeys are due to the circumstances that make it more likely to happen but….There are an infinite number of places around a turkeys' head where you can stuff a load of magnum sixes without doing the turkey any harm. If you hunt long enough, you will put some lead in some of those places.

Keep your Head Down

Most of the turkeys missed at close range, when there are no extenuating circumstances, are the result of improper gun mounting. The first miss and the second and third flying misses are the results of the shooter not getting his or her head down tight on the gun stock. The turkey is so big and so beautiful and you want to see everything that is happening so you pick your head up off your gun stock and pull the trigger. Then, the turkey is so big and flying so slow you pick your head up off your gun stock so you can watch him fall. If your cheek is not snug against your stock when you look down the barrel, you are not shooting where you are looking. If you don't shoot where you look, you miss!

Out of Position

As verified by my 3 misses last spring, shooting is not my problem. unless I am in an awkward position when the turkey shows up. I suffered the square root of being out of position one spring while I was attending a writers' hunt at Skipper Duncan's Adobe Lodge in San Angelo, Texas. I was set up in an oak mott by a dry creek bed one hot Texas afternoon, hoping to locate a gobbling turkey for the next morning's hunt. I was there early so I decided to recline while I waited for fly-up time. After running off a couple sets of lost yelps on my box call, I laid back with my vest cushion for a pillow, to contemplate the presentation I had scheduled for that evening.

My shotgun was laying by my right side, barrel down and I was fading in and out of consciousness when I heard a turkey purring softly. I slowly turned my head to the left so I could see under my cap brim and there she stood; a dainty Rio Grande hen, not 20 feet away and closing fast. Two gobblers, their white tipped tail fans fully deployed, were following not far behind her. I had two clear choices. I could lay there and let her discover my body and sound the alarm or I could, very carefully, get my shotgun in hand, roll to my left and come up shooting. I chose the latter, of course, and as far as I know, after three shots, those two gobblers are still flying.

I do my snoozing sitting up these days but that doesn't mean I am always in position. I am a right-handed shooter so anything that approaches to my hard right earns himself a "get out of jail free" card. I try to compensate for that limitation by setting up with my body facing far enough to the right of where I expect the bird to show up so I have some extra field of play but I don't have much control over where a turkey decides to walk. I try to stay alert and flexible and set up in places that make it easy to change positions and hope for the best. If I'm lucky, he will gobble enough on the way in so I can keep up with his progress and adjust my field of fire, if necessary.

Out of Range

When a hunter tells me he "rolled a turkey but he got away", my first question is "how far"? I believe the majority of turkeys are missed or wounded by hunters taking shots at turkeys that are hopelessly out of range. Don't let the size fool you. A twenty pound gobbler can strut himself up until looks like he is close enough to shoot when he is 100 yards away, especially in wide open areas where you have no point of reference. Modern weapons can reach out beyond what was once standard shotgun range with today's Super Magnum turkey loads and extra full chokes but you must know your limits. If your gun won't put 9 to 11 pellets within the head and neck outline on a life-sized turkey target-he is out of range.

Spending time patterning your gun at different distances will give you a feel for your effective range but I like to take it a step farther. I take advantage of the terrain and landscape in my set ups so the first time I see the turkey, he is in range. Even though I've had plenty of practice judging distances, I still try to wait until I can see the turkey's eye clearly. That should put him at about 30 yards. And I don't shoot at the turkeys' head. It moves around too much. I shoot at the neck where the feathers meet the skin. My friend Judy Catrett, a Georgia girl who has killed more turkeys than any lady I know, (14 grand slams) missed 18 turkeys before she got her first one because she was shooting at the tops of the gobblers heads. When she started aiming for the neck she made up for the ones she missed.

Lack of Concentration

What about the times when there is no good reason or excuse for missing? When the shooter is in perfect position, the turkey shows up in easy range, the gun goes off and the turkey flies away unscathed? It happens. I've been there and seen it, several times, especially with first time turkey hunters. I realize the sight of a gobbler in full display can be unnerving so when I am guiding novices, I try to talk them through the aiming process when the turkey is in sight, hoping they will maintain a higher level of concentration. That doesn't always work. I was sitting right behind a first-timer one morning in Alabama, whispering in his ear as a gobbler closed ground. "He's 35 yards out and coming this way" I said "Nod your head if you see him. Good, you have your gun up and you're on him. When he comes by that stump he'll be close enough. I want you to aim at his neck where the feathers meet the skin and squeeze the trigger"- The twelve gauge roared, the turkey flew and the shooter looked at me and said "I wish you hadn't seen that!" When I asked him what happened he said "I was thinking about having him mounted and trying to decide which side of the fireplace to put the mount on when the gun went off".

You can't legislate concentration but optical sighting devices like shotgun scopes, Trijicon's RMR or any of the other Red Dot systems can help keep your focus on the target. If you prefer the standard bead sight, I strongly recommend adding an extra "lined" bead sight at mid-rib on your barrel if your gun didn't come from the factory with one installed. The extra bead will act as a rear sight and force you to keep your cheek down on the stock in order to keep the beads lined up.

When that hook-spurred old gobbler finally comes to the call, make sure you can see the eye clearly, put your cheek down on the gunstock and aim at the neck, where the feathers meet the skin. You had to do a lot of things right to get that gobbler close enough to shoot, it would be a shame not to be able to close the deal.





---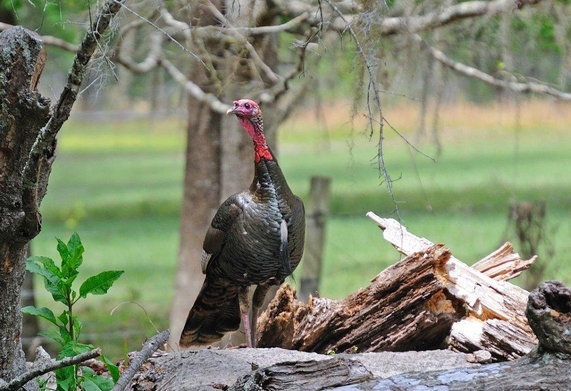 Jerry Gibson photo
Turkey Hunting Vignettes

By: Greg Sefton

..... Are those little memorable moments you have while turkey hunting, that are stored away on your hard drive, to conjure back up while sitting in a blind waiting for a longbeard to come in, or on the porch, enjoying a beer & waiting for turkey season to come around.

I'm not talking about that big old twelve incher that came in, just like you planned for him to, and went in the freezer. I'm talking about little unusual "slices" of a hunt that can only be experienced by the person in the woods. They can't be had vicariously, reading a turkey article or watching those ubiquitous turkey hunting videos... It's easier to describe a few of mine than explain what I mean.

Like the time I was calling in the fog and a stump about 50 yards away seemed to change shape & grow.. Almost imperceptibly. I rubbed my eyes and looked again through the haze.. and .. no, it was just a stump. I hit another series of yelps and it appeared to grow again. I closed my eyes for a few seconds and looked again... it was totally my imagination, of course. Like the tree branch buck. This time I stared at it as I struck a few yelps, and watched as the unmistakable shape formed, of a gobbler going into strut as I called out an invitation to him..

Or another time, in the Florida haze, when I was hunting from a blind, hastily made of palmetto fronds after locating a gobbler still in the tree. I'd set out 2 decoys and started calling. Getting no answer. I looked around trying to pierce the patchy fog that was drifting through the woods. One moment the decoys disappeared. The next they appeared. Then a second look revealed the decoy flock had grown.. to five.

Another time I was trying to locate a gobbler and having no response. I was walking around my lease and ran into a bobcat on the trail. The cat took off to my right into the woods and, in less than a hundred yards, ran through a flock of turkeys, scattering them with a loud clamor. I sat down off the trail and got the gobbler who had been with them to answer & eventually come in. He wasn't what I was after, so I left him to grow another year. I'm thinking of a trained bobcat to locate turkeys for me...

April 5th, 2010. I was setting up my decoys and looked into the eastern sky. I figured I had about 10 minutes to get situated. As I placed the last decoy, it seemed as if the sun suddenly bounced up: the whole place was lit up. I looked up to see the space shuttle, Discovery, climbing into the eastern sky and lighting up the world early. A pre-dawn shuttle launch is an amazing sight. It startled a gobbler to hail the launch from his perch. I looked on that as an omen for a successful hunt.... It wasn't... from a harvest standpoint, but it was; every other way I looked at it.

My hunting buddy had been to a party, late, the night before a hunt, and after calling for a few minutes with his back against a tree, fell asleep. He awoke to a rustling sound and opened his eyes to see a nice gobbler, right at his feet, strutting and dragging his wings. The gun was in the wrong position and the bird was only a few feet away. He finally got the job done, by moving an inch at a time. He had to get his blood pressure checked after that hunt.

Then there was the time, twin jakes attacked my blind to the point I almost had to shoot in self defense. They refused to accept my verbal insistence that I was human, and not a lonely old hen, looking for a May-September menage-a-trois. It's sometimes amazing to me that jakes ever achieve "manhood".

Old "Corkscrew" was even bigger than the twelve and a half inch bird I'd taken 2 years before in the rain. I gave him that handle, during a brief encounter the day before, after seeing the twisted end on his long beard. An encounter he had won handily.

But, I had his number now. I had his phone number, his address, even his e-mail. And I knew where he slept the night before; almost to the tree.

I slipped in quietly to the spot in my plan. It was about 150 yards from his roost. I quietly set up a blind of palmetto fronds I'd brought. There was a perfect LZ (landing zone) in front of the tree I would be resting against. In the totally still morning, I hadn't made a sound and had plenty of time. I carefully placed my decoys, Henrietta & Jezebel, in the LZ. I checked the blind once more, as I settled in against the tree & laid my calls out on the vest next to me. Everything was ready. After looking at the eastern sky, I decided I'd start calling in 5 minutes. Just enough time for a quiet cup of coffee & contemplation of the drama about to unfold.

It was so quiet, the pouring coffee sounded like a waterfall. I relaxed and smiled as I brought the cup up and took a sip... Suddenly the tree... my tree.. Exploded with a shower of leaves & dew. Hot coffee went all over me & I uttered an expletive, as I looked up to see a huge bird with a twisted beard, flying away, silhouetted against the eastern sky. He had been quietly watching me lay the trap; chuckling to himself, no doubt, while waiting for just the right moment to make a fool of me... Next year, my friend, next year....

All turkey hunters have these little hunt moments to look back on, and to look forward to.. Give yours some recollection and relish them. They're a little of what sets us apart from those poor souls who choose to sleep in on spring mornings.


Greg


---
Keeping your guns, your guns..

Security systems to make sure they don't go home with someone else.

I spent a lot of time studying ways to secure my guns. People spend thousands on gun safes that take @ 30 minutes to open & clean out.. Even less for a real pro. So what do you do, in addition to the safes, that keeps your hard earned & beloved collection from being ripped off?

I started with a good commercially monitored system. There are a number of them with various features and costs. I went with ADT. Their stuff seems as good as anyone's and I got a discount as a USAA member. Get the good system, complete with the bells & whistles. Plenty of battery backup and instant alarms, local (strobes & sirens) & law enforcement, as well as alerting you via cell phone. They should have tamper alarms which trigger alerts when a phone line is cut or any camera or motion detector is tampered with or goes off line for any reason. They should have cameras and motion detectors as well as fire detection. I also have a complete backup system that alerts me when there is movement in any of my target areas. It's wireless and has cell dialing capability as well as e-mail. Nosy neighbors are a plus in the security department. I have 2 that are on the auto dial circuit. One is a cowboy, who always wanted to shoot a burglar with his Colt single action army, and the other is a police chief in a local town. They can be here in 5 minutes or less. If a sheriff's deputy is in the area, he can be here that fast, but more likely it would be 10-15 minutes response time. The key is redundancy, and immediate local action. Also, be sure to post signs from your security company, even if they are ugly, as a deterrent. When my alarm installer started giving me instructions on how to arm the system when we're staying at home, I told him we already had a system for that. When he inquired about it, I told him we had a light sleeping dog, and the wife & I are both competitive shooters. He smiled & skipped that part of the orientation.

Greg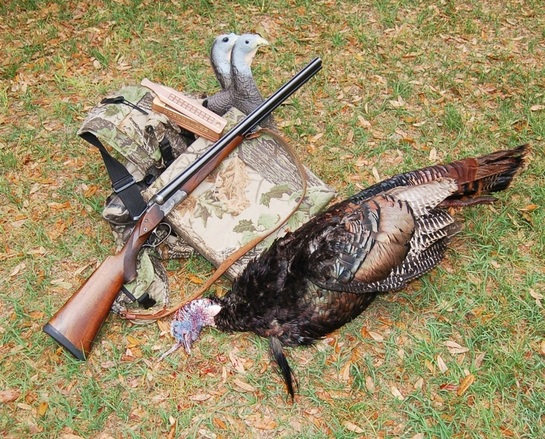 Sweet Sixteen...


Greg Sefton

The term has several meanings, depending on what it is referring to. When talking about a young person, I've seen it defined as "Terrible 2's times 8, and add a driver's license".. :o). But when it is used referring to a shotgun, It has a number of definitions: all of them complimentary; some even romantic.

It's often called the "queen of upland game guns", The "gentleman's gauge" and many others. Why is this gauge that had, until recently, been relegated to a status of red-headed step child, so revered by those who have used one?

Terry Wieland , in a piece for Gun Digest wrote: "The 16 is the most logical of all the gauges. Its bore diameter is .662-inch, almost exactly two-thirds of an inch. A 16-gauge lead ball weighs exactly an ounce. An ounce of shot in a true 16-gauge bore creates a shot column of perfect dimensions for a good pattern"

He goes on to say: "The aura of the "gentleman's gauge" has crept into the limelight once again. America's classic doubles in 16-gauge, such as the Parker, Ithaca, Fox, and L.C. Smith, are in great demand on the used gun market and their prices are high. Still, if there is a bargain to be had in guns, it is in the 16-gauge pumps from years past—the Winchester Model 12, the Remington Model 31, and the Ithaca Model 37. In 16-gauge, these guns are a pleasure to carry and shoot, and they generally sell for considerably less than a 20 or 28 in comparable condition. And, if you can find a Belgian-made Browning in 16, whether it is a Superposed or an Auto-5, grab it. Those don't sell for peanuts by any means, but think of it as a lifetime investment in pleasant shooting."

The 16 allows for a light slim receiver, whether a break action, pump or auto, without sacrificing power. Important for those long hunts with plenty of shooting action. A 20 gauge load of 7/8 oz of shot at 1200-1300 FPS is lighter in recoil from a 16 and has a shorter shot string & better patterns. Most of my dove & sporting clay shooting uses a 7/8oz 1250fps 16 ga load.

Fortunately this wonderful classic is making a comeback, with ammo makers starting to respond to demand with a variety of loadings. RST is one that has a good selection. The American companies also offer 16 ammo, though not as much variety. Ballistically it falls between the 20 & 12 gauge, but the best loads for it are 7/8-1 1/8 oz. There are a number of groups on the web dedicated to the 16 gauge, including the 16 Gauge Forum, 16ga.com, & "16 gauge reloaders". The latter has hundreds of loads including a huge number of low pressure and short chamber loads to pamper those older guns. They also have plenty of discussions on various recipes and aspects of shooting the 16 gauge, as well as some guns and related items for sale by the members. There are numerous 16 gauge reloading components available from companies like Ballistic Products, including specialty wads.

There were a larger number of 16 ga guns chambered for shorter shells of 65mm or 2 9/16" (2.5"). While some will tell you it's OK to shoot 2 3/4" shells in them, I would not do that. Even though I've never seen a gun damaged by doing so, it could happen. There are sources for 2.5" ammo & reloading hulls, if you want to keep the short chambers. However, I extend all my chambers to standard 2 3/4 (70mm) length. It's a quick & easy process, which lowers pressure & recoil, gives better patterns (especially with long forcing cone) and enhances the usability of the gun. Unless it's a museum grade, ultra rare, collector gun, it will not hurt the value. On the contrary, it will enhance it. Extending the chamber removes a very small amount of metal. I do my own, but there are a number of people who do that at reasonable prices. One that I highly recommend is Mike Orlen, in Amherst MA. Very reasonable and quick turnaround. He specializes in long forcing cone chambers and polishes them at the same time. He can also adjust the chokes if you want or bend your stock for a better fit.

So why did the 16 drop in popularity? Some say it was skeet shooting that put it out of the mainstream. There may be some truth to that. When organized skeet shooting rules were drawn up in the 1920's, they called for 4 gauges, 12, 20, 28 & .410. At a time when a large part of shotgun ammo production & development was going into target shooting, the 16 ga was relegated to "back burner" status. It wasn't a lack of performance or popularity among hunters, but apparently commercial considerations. The gauge was always popular in Europe, and still is. Most of the mainstream American companies made guns in 16 gauge, including Winchester, Remington, Fox, LC Smith, Parker, Browning, etc. Many high quality European guns in the gauge are available here in the "for sale" section.

I shoot a number of 16 gauge guns, including drillings O/U's SXS's, and even a Winchester mod 97 pump, for hunting & sporting clays. I reload, but also use factory ammo, which surprisingly, has been easier, during the shortages, to find, than 12 & 20 ga. It's a very easy gauge to reload. Especially making up specialty loads for "spreader" quail patterns, or turkey hunting. I've taken gobblers the last 5 years using a 16 gauge drilling. My favorite sporting clays gun is a 16 gauge Merkel over/under with 28" barrels choked F&M.

If you want a gun you can use across the spectrum of hunting & casual target shooting situations, that is nice to look at & carry, patterns great, and won't beat you up, get a 16 gauge. You'll never look back :o)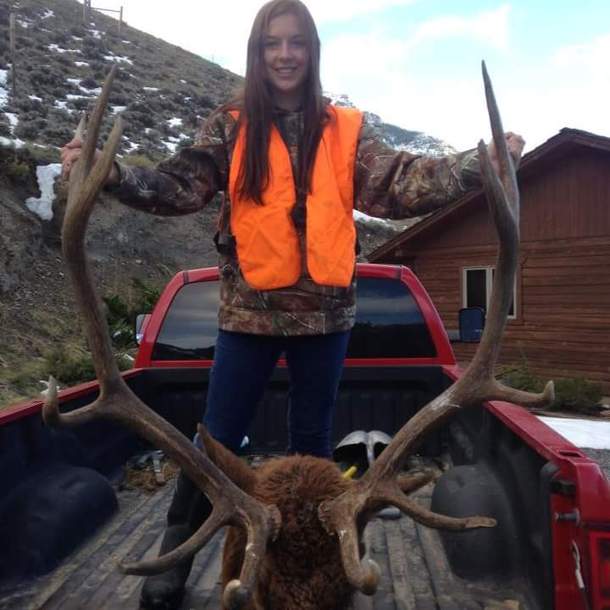 "Young Guns"
By: Greg Sefton

The title might be a reference to an old Emilio Estevez western movie. But it's really a description of the future of our shooting sports and hunting heritage.

Hunting license sales continue to drop. Shooting programs are becoming politically incorrect at schools around the country and kids are spending their time engaged in vicarious experiences in movies, Nintendo and social networking.
In short, hunting and shooting are at a critical stage. A point where we accept that we old shooters and hunters are the end of a tradition, as old and revered as the country we live in. Or where we get off our backsides and get to work showing the youth of our great country what wonderful sports hunting and shooting are. We show them that real experiences are far more exciting and rewarding than imaginary ones.

Anti-hunters and politically correct liberals try to convince the public and youth in particular, that hunting is cruel and unnecessary. Those folks know nothing about hunting or cruelty. Far more animal suffering is caused by well meaning animal rights activists. In fact, hunting is a valuable wildlife management tool, that humanely keeps populations at levels that are sustainable. Nothing dies of old age in the wild. In overpopulation, they starve or die slowly of disease or are pulled down by predators. Hunters conscientiously harvest game in a humane way. Education is the key to overcoming the misconceptions about hunting.

The most obsessive conservationists I've ever known were hunters. But killing is not what hunting is all about. In fact it's a very tiny part. The most memorable hunts are usually ones where nothing is harvested and the weight of the game bag is not a measure of a successful hunt. Though the nutritious game dinners are healthy & enjoyable :o). The sport of hunting puts the hunter in complete absorption with the outdoors. It stimulates and sharpens primitive senses and instincts. It awakens a primordial wilderness experience along with the respect, admiration, and inspiration of it. As a combat infantry commander, I observed hunting skills being used by our soldiers, that had been ingrained in them from childhood. Partly because of our American hunting heritage, I don't think the US will ever be defeated on the battlefield, all things being equal.

As a shooting instructor with 4H shooting sports programs as well as the YHEC (Youth Hunter Education Challenge) program, I've seen the incredible enthusiasm and ability that young people exposed to shooting first hand, exude. I see an energy that is contagious and that will hopefully carry into adulthood and be passed on to their children.

The 4H shooting sports program is an excellent one supported by NRA and local 4H. They have training for instructors, funding, competition, and the program has a perfect record of safety. Our local 4H club applied for and received a generous grant from NRA for equipment & ammunition.
Local gun clubs are often eager to support a structured supervised program. National organizations like NWTF that has the "Jakes" program, and DU with the "Greenwings" also NRA has specific programs for kids. The YHEC program is an excellent one that you can get info on from your state fish & game dept. The NMLRA has a youth program and encourages local clubs to get kids involved. Churches have marksmanship programs as do civic clubs and schools. The Boy Scouts have some very good shooting programs also. Don't overlook the young ladies. Girls are as enthusiastic, and at least as skilled as the boys are. Some of my best marksmanship students are/were girls.

There are many ways to get involved, stimulate participation, even get funding for youth shooting programs in your area.

You can get involved in an existing program, as an instructor, range officer, clinician or just helping out, or you can start one of your own.

Hunting is a great way to help kids learn the skills they will need to be successful in life and have fun doing it: hopefully nurturing a lifelong love of the sports. Those skills include responsibility, integrity, perseverance, discipline and patience, among others. There are mentoring programs like Big brothers/sisters that might be open to a "take a kid hunting" program. Hunt clubs and landowners can be encouraged to allow youth to hunt their property; supervised by a non-hunting adult.

There are many resources available to you. The thing that's needed most is people willing to work to get kids involved. It's a fun and rewarding experience for everyone involved. We owe it to our sport. We owe it to our parents, who introduced us to hunting and shooting, and kept tradition alive. We owe it to our kids & to our country. We also owe it to the wildlife.

Greg
---