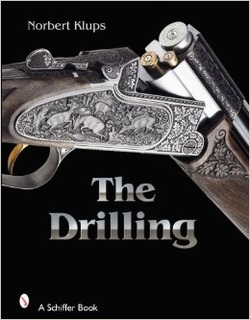 "The Drilling" By Norbert Klups. A fine addition to any sporting library. Available at Amazon ($41) and others, Barnes & Noble etc. Excellent book on drillings, their history, design, various makers, and a good chapter on "einstecklaufs" sub caliber insert barrels. There are a few mistakes in the book. Probably a result of translation, as the book was originally published in German. There are also a few things I would disagree with based on my experience with drillings, but tiny things, in comparison to the wealth of information and beautiful photos.

---
"The Home Guide to Cartridge Conversions" By George Nonte
This is a very good book for making up custom ammo for the obsolete calibers. You often find them in very old European sporting guns. A great resource. Hunting with those old classics is a real treat. It also has good instructions for case forming methods and bullet swaging dies. I made a swage die to upset 358 180 grain 35 Rem bullets to .365 for my 9.3X72 cal guns. I'll be doing an article on that project in the "Articles" section later. The book is out of print and only available used. I have also seen it going for up to $300. So if you can't find one at a reasonable price. I'll be glad to scan the caliber info page of mine for you. Greg


Interesting Guns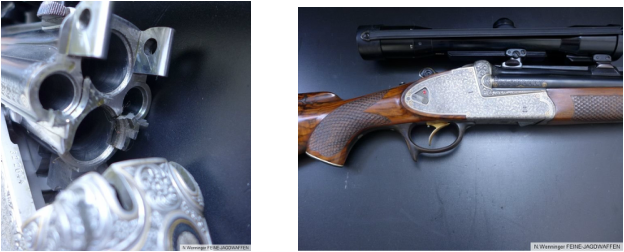 This comes under the heading of wish lists, way outside the old budget :o)
A beautiful and rare, double rifle vierling by Anton Sodia of Austria. Made in 1969. Caliber of both rifle barrels is 9.3X74R with O/U 12 gauge shotgun barrels. Fine engraving on the sidelock action with some gold inlay work. A gun like this (If you can find one) sells for $30-40,000US.
---

A very interesting & rare old British Farquharson falling block single shot. These incredibly well made guns were the inspiration for Bill Ruger's outstanding #1. This one was originally made in 303 British caliber. It was later converted to 8x57JRS for it's German owner. Note the fine English scroll engraving
---